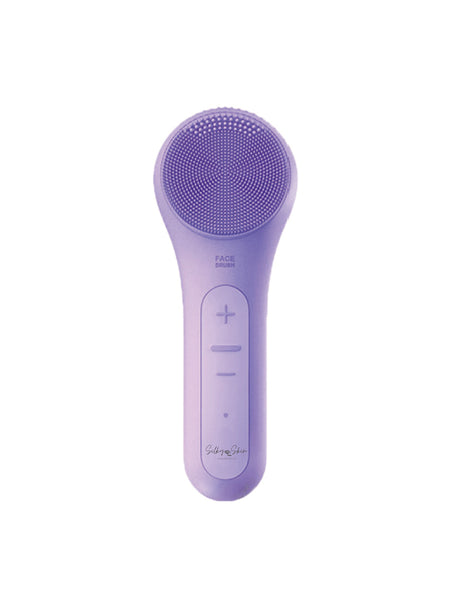 Zoom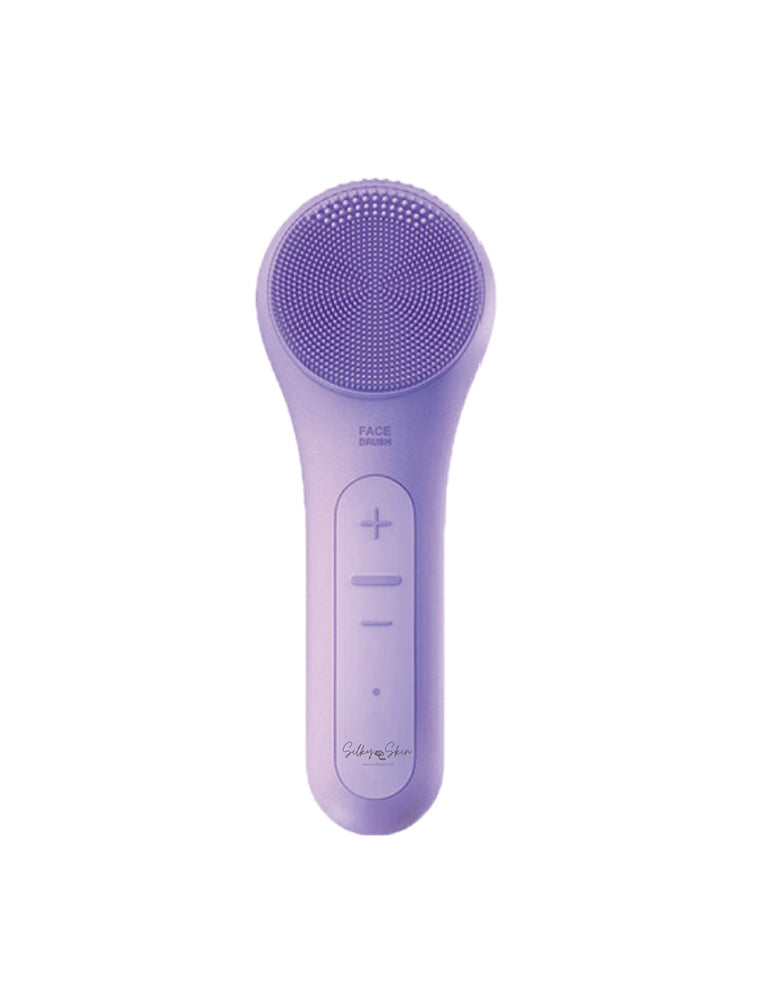 The SilkySkin Facial Cleansing Brush was developed to provide you a unique cleaning experience at your home. It gives you soft skin through its soft silicone material which helps in deep cleaning and massaging the skin.
By using the SilkySkin Brush, you will get a luxurious facial cleansing experience at home because of its features:

- Three different modes for cleansing, massaging, and rejuvenating the skin, to get rid of makeup, blackheads, dirt and oils on your skin so you can enjoy fresh and smooth skin.
- Soft and healthy bristles that exceed the nylon bristles 35 times.
- It provides you with hot and cold thermotherapy by its metal head. You can use heat therapy to open pores and enhance absorption, while you can enjoy cold therapy to soothe and tighten the skin.
 Technology 
IPL (Intense Pulsed Light) is a technology that targets hair roots and gradually disables them.
Size: Standard box size: 450*400*370mm
How to use:
Step 1. Shave before using.
Step 2. Plug the Silky Skin device into the wall socket. (The device does not work without being plugged in with the charging cord)
Step 3. Press the power/on-off button on the back of the device (the button will turn green and flash when the plug is connected to the electric current). Simply press it and it will stop flashing.
Step 4. By pressing the green button, you can set the modes: there are 5 different modes. (Settings change from lowest to highest, and the higher the intensity, the better the results). It is important to choose a suitable intensity for you.
Step 5. If you then press the large white/pink button with the gold frame, the device will flash. This flash appears whenever you press it. You can also press and hold the white button for a few seconds, then release it. The SilkySkin device automatically flashes when it touches the skin without the need to press the white button. (Put the device directly on your skin to work safely and flash)
Step 6. If you want to turn off the device, press long on the green power/on-off button.
SilkySkin Device suits these skin tones:
Note: Use the SilkySkin device constantly, once or twice a week for rapid results.
Shipping 
Free to all Arab Gulf Countries
We are proud of providing a 90-day money back guarantee.
Return
Refunds will be issued through the original payment method and will be processed within 10 to 45 days, depending on the bank that issued the credit card.
Cardholders can request for a refund or exchange in the following cases:
- The merchant sent the wrong product.
- There's a manufacturing defect in the product.
- The product was damaged during shipping.
- The product has been tampered with.