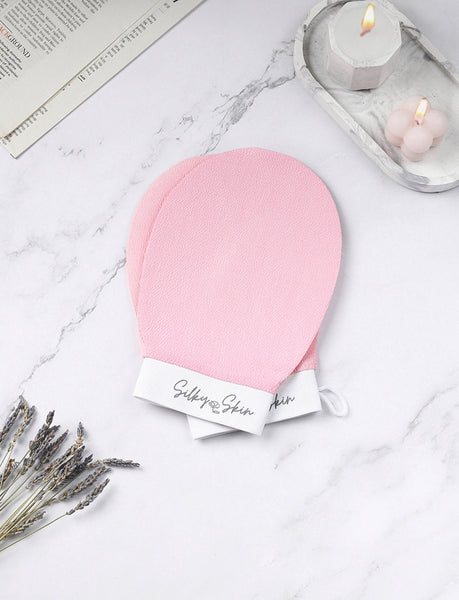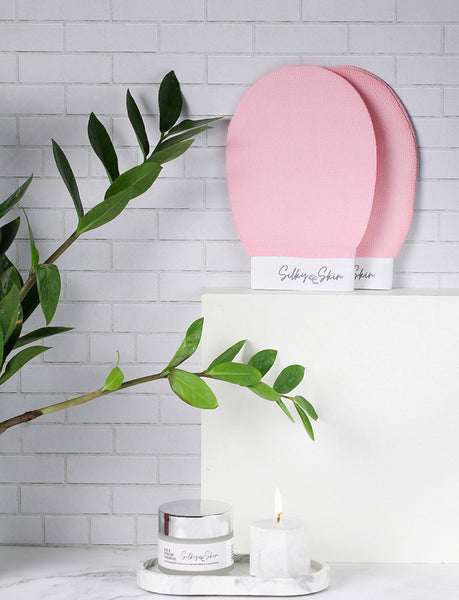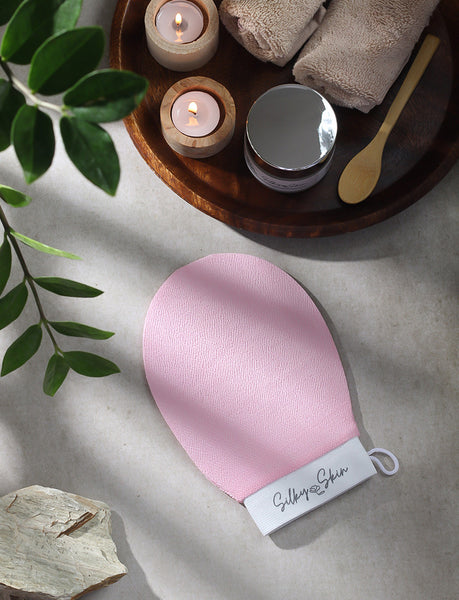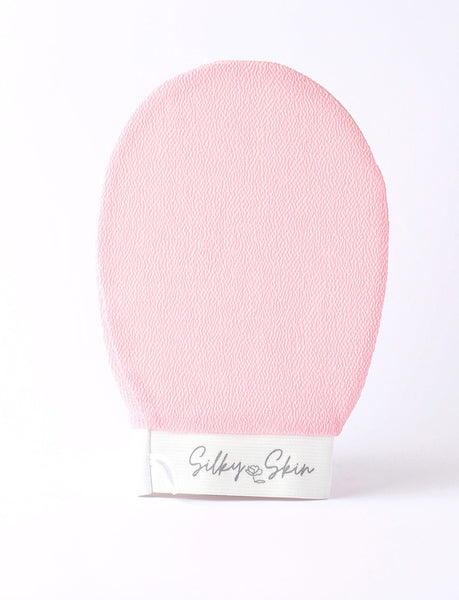 Zoom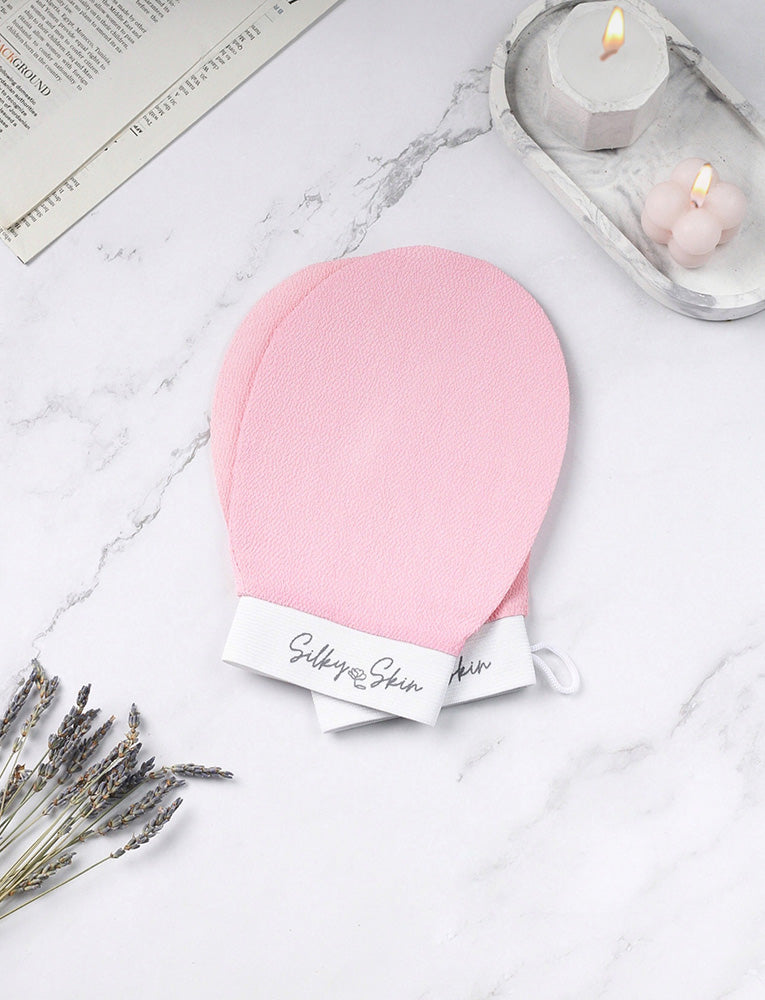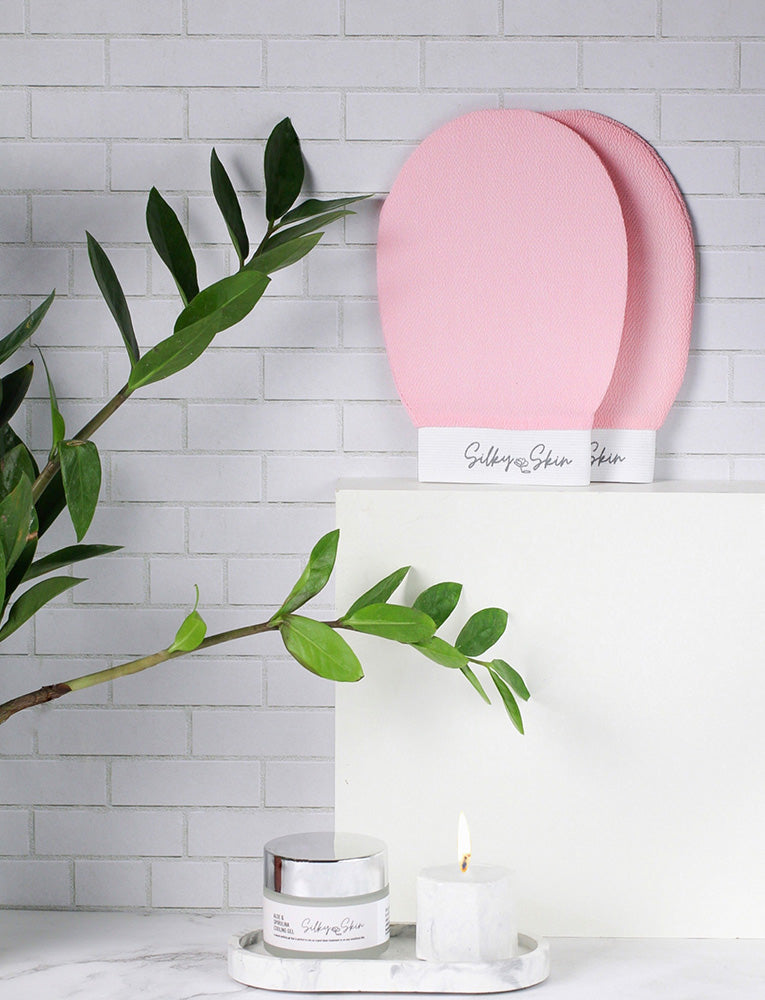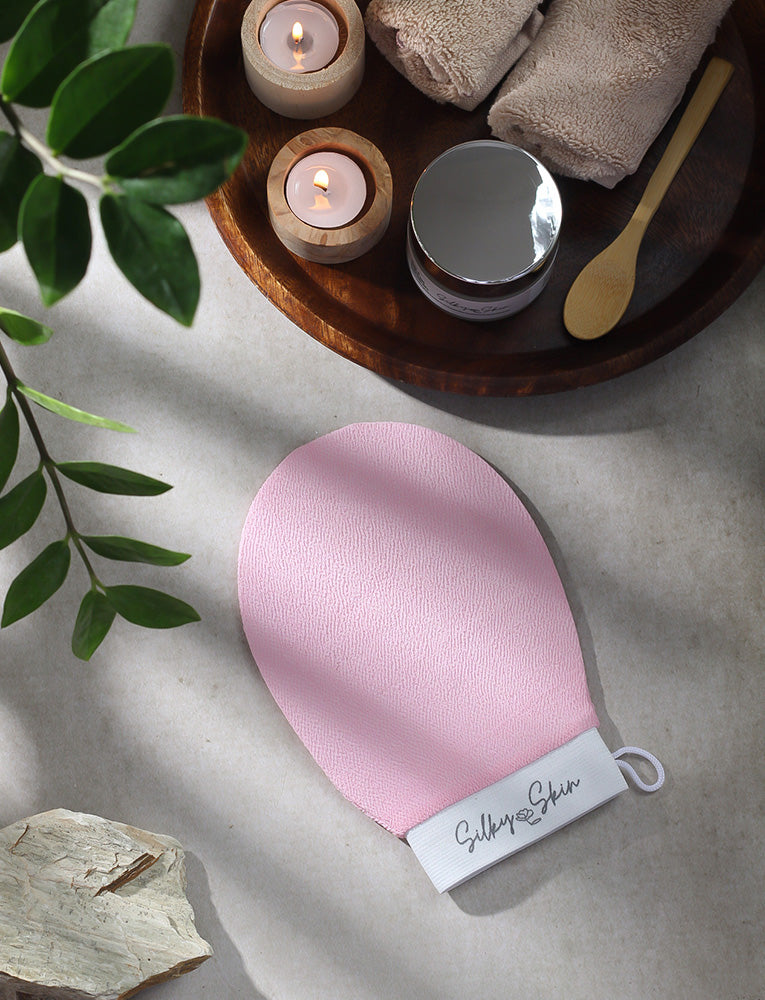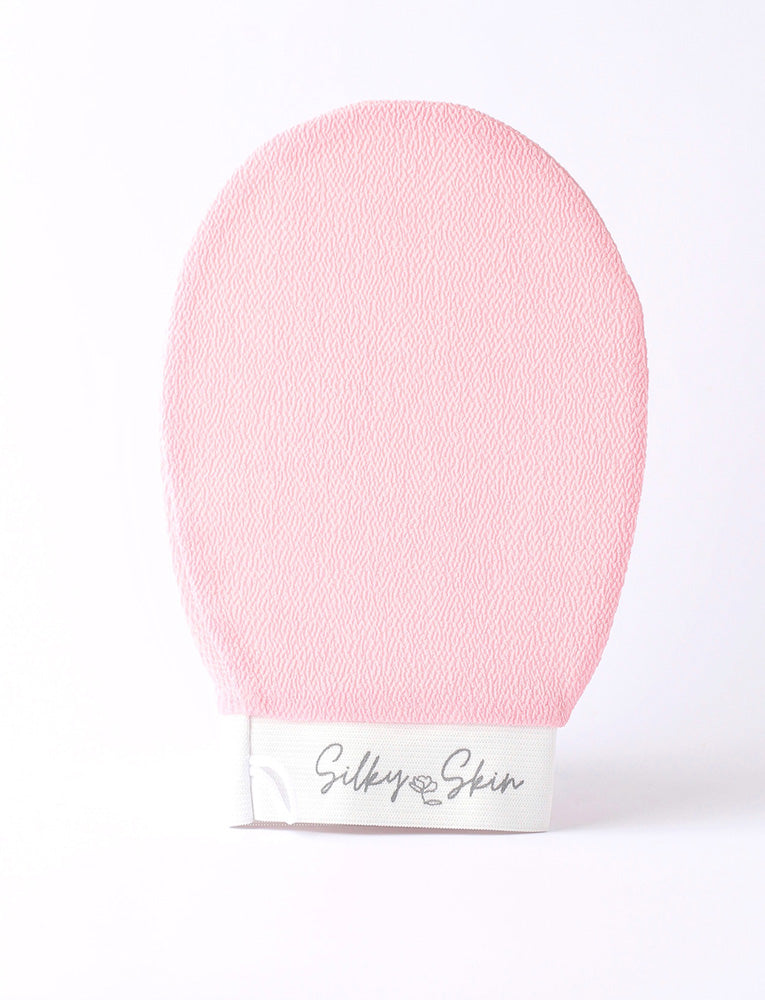 SilkySkin offers a glove for scrubbing the body so you can remove dead cells nicely and cleanse the skin deeply. This soft and natural fiber-made glove is an effective and economical solution to beat dry and flaky skin. All you need is to soak your skin with warm water before using the glove, without soap or any other product.

The features of SilkySkin Deep Cleansing Glove:

Practical design: The glove comes with a design that fits your hand to ease the use so you can remove dead cells smoothly.

Deep cleansing: The glove removes dirt from your skin thanks to its natural fibers.

Improving the appearance of the skin: The glove improves the appearance of your skin and makes it softer after using it regularly.

Easy to use: The glove can be used at home or while showering without the need for additional equipment or special experience.

Eco-friendly: The glove is reusable which reduces waste and saves the environment.
Ingredients:
Aqua (Deionized Water), Cucumis Sativus (Cucumber), Spirulina Maxima (Spirulina), Cranberry Leaf Juice (Aloe Vera), Tocopheryl Acetate (Vitamin E), Centella Asiatica (Gotu Kola Extract) Brown Kurd Extract), Pygonia Gravoleons Extract (wild musk), tartar (dandelion) extract, cucumber fragrance, acrylates/C10-30 alkyl acrylate crosspolymer, hydroxide peroxide, phenoxyethanol, ethylhexylglycerin.
Materials

Silk, viscose, nylon
How to use:
Step 1: Use the product immediately after shower or during with hot water (soft skin)
Step 2: Soak the glove in water for a few seconds and squeeze it (avoid using soap)
Step 3: Gently scrub your body with the glove (up/down) until you see the dead cells peel off.
Step 4: Rinse the cleaned area with clean water.
Shipping 
Free to all Arab Gulf Countries
We are proud of providing a 90-day money back guarantee.
Return
Refunds will be issued through the original payment method and will be processed within 10 to 45 days, depending on the bank that issued the credit card.
Cardholders can request for a refund or exchange in the following cases:
- The merchant sent the wrong product.
- There's a manufacturing defect in the product.
- The product was damaged during shipping.
- The product has been tampered with.