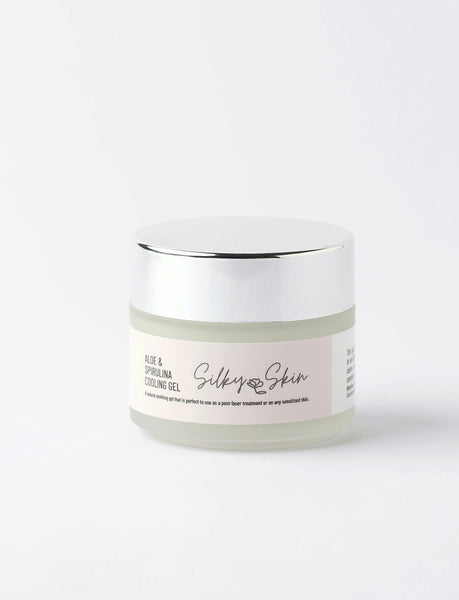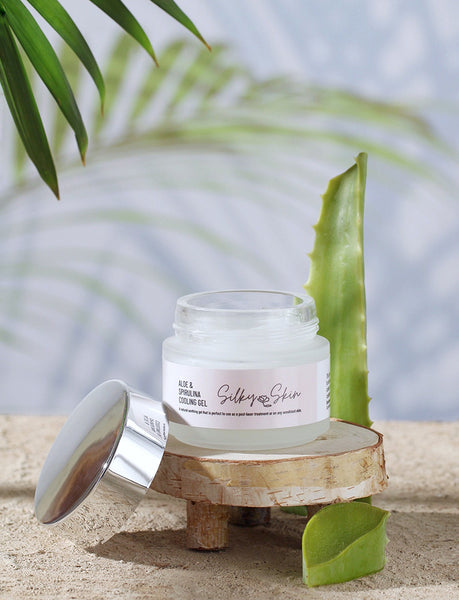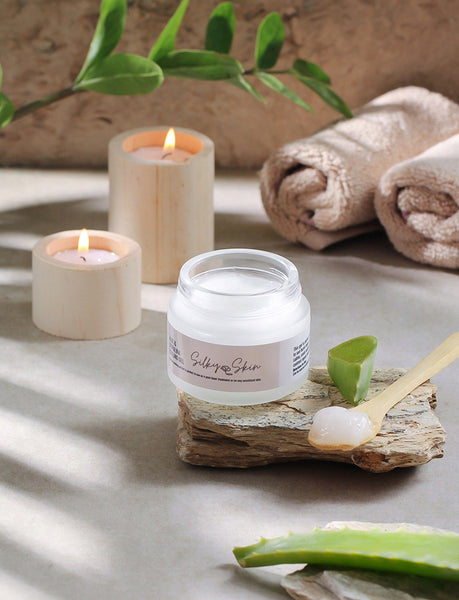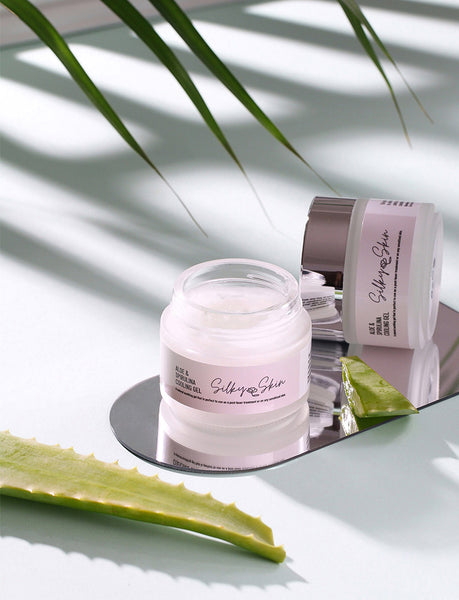 Zoom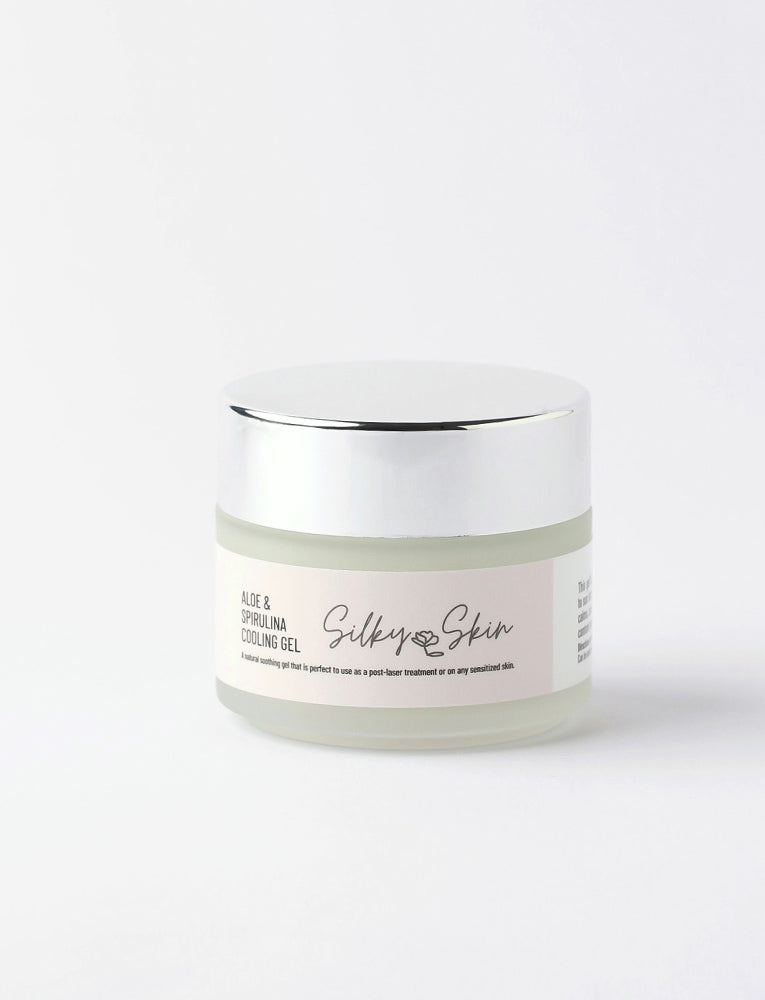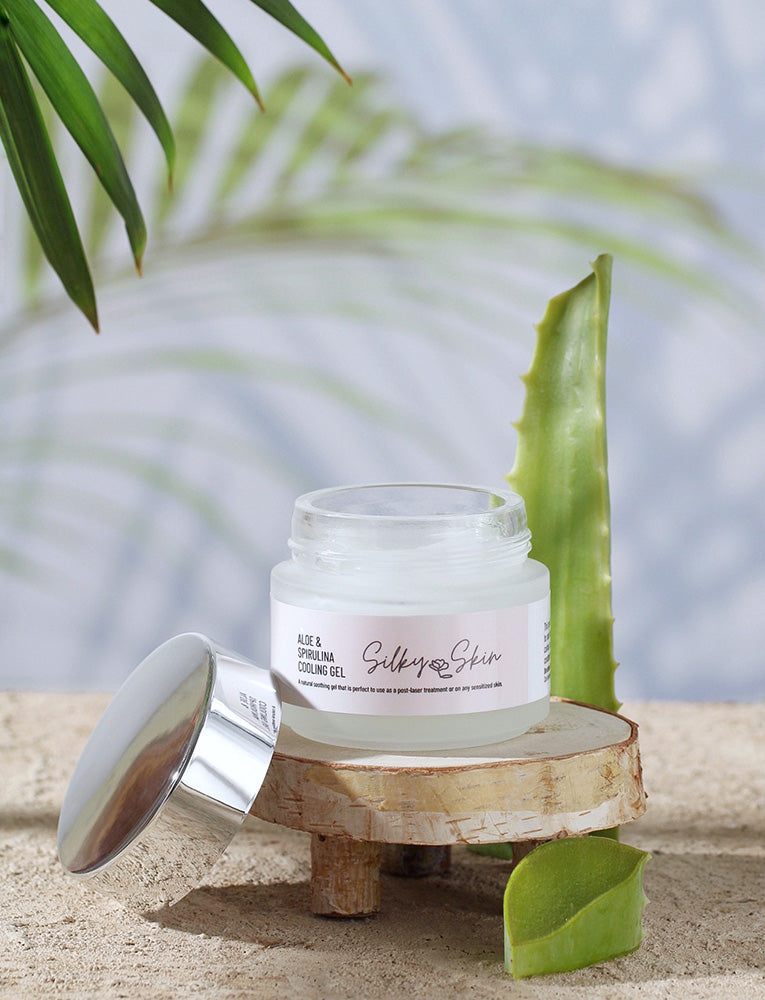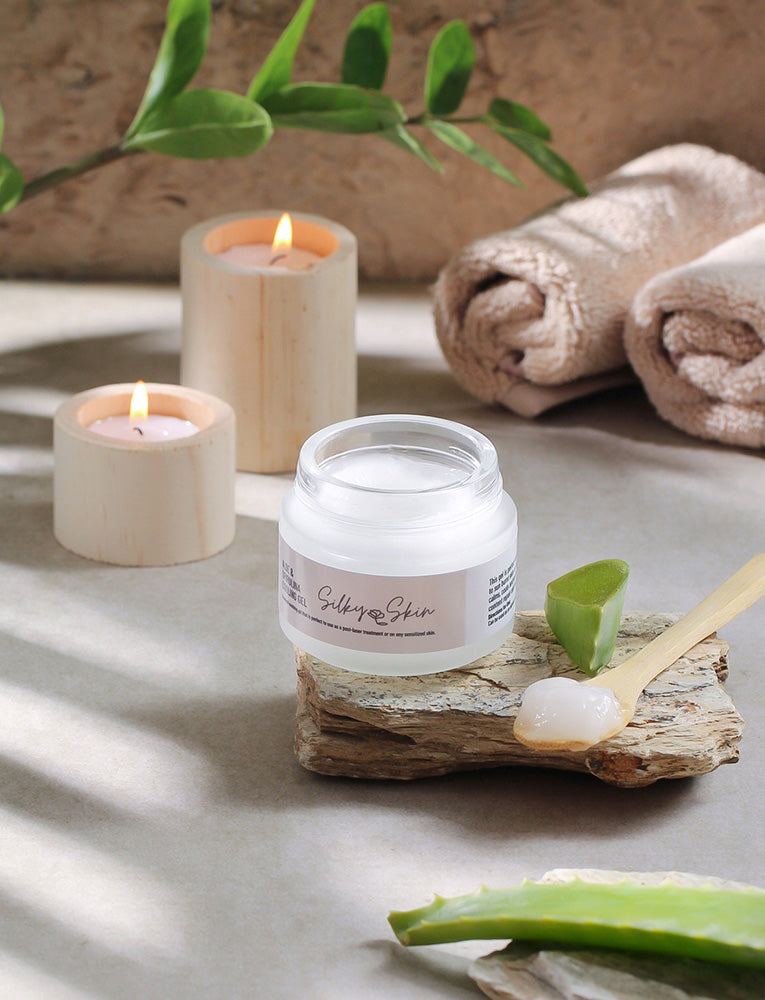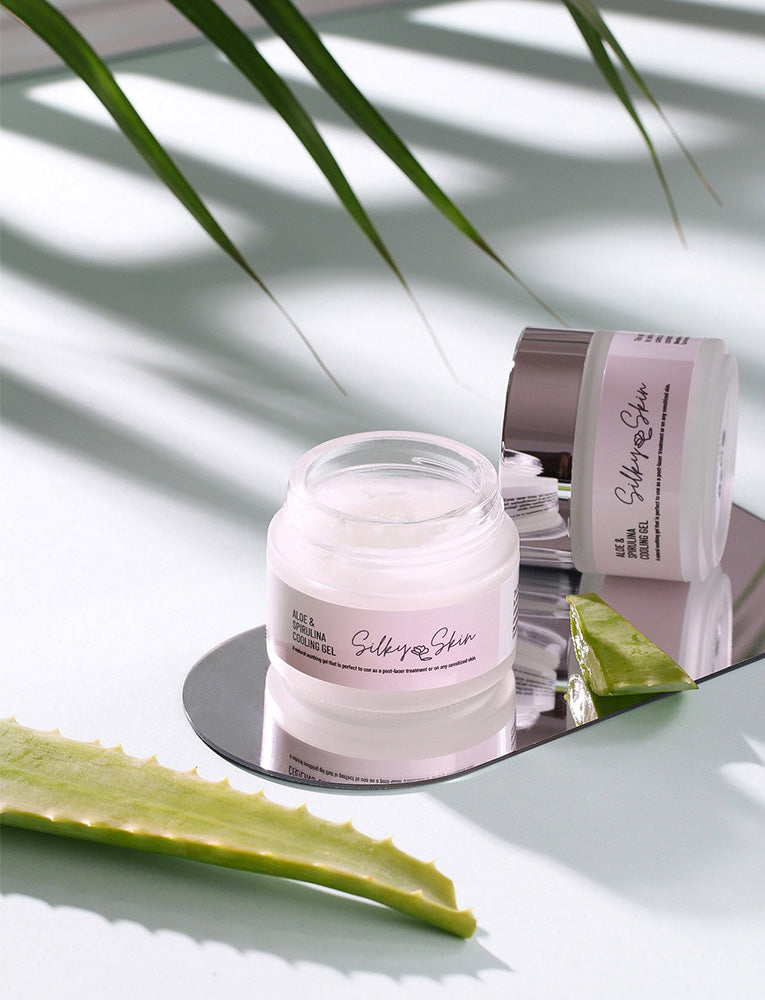 Aloe Vera Gel from Silky Skin is 100% natural and perfect to use as a post-laser treatment, on any sensitive skin, or for post-wax treatment in addition to treating sunburn. The Gel is a non-greasy texture and absorbs fast which makes it ideal for daily use on the face and body.
The benefits of using Aloe Vera Gel:

- The gel calms irritated skin, moisturizes deeply, and reduces inflammation and itch
- It contains antioxidants for fighting aging.
- The gel includes natural antibodies that reduce harmful bacteria.
- It enhances skin elasticity to make it look younger and much more shiny.
Ingredients:

Aqua (Deionized Water), Cucumis Sativus (Cucumber), Spirulina Maxima (Spirulina), Cranberry Leaf Juice (Aloe Vera), Tocopheryl Acetate (Vitamin E), Centella Asiatica (Gotu Kola Extract) Brown Kurd Extract), Pygonia Gravoleons Extract (wild musk), tartar (dandelion) extract, cucumber fragrance, acrylates/C10-30 alkyl acrylate crosspolymer, hydroxide peroxide, phenoxyethanol, ethylhexylglycerin.
How to use:
Apply a thin amount of the gel on your face or skin and leave it until it dries.
Shipping 
Free to all Arab Gulf Countries
We are proud of providing a 90-day money back guarantee.
Return
Refunds will be issued through the original payment method and will be processed within 10 to 45 days, depending on the bank that issued the credit card.
Cardholders can request for a refund or exchange in the following cases:
- The merchant sent the wrong product.
- There's a manufacturing defect in the product.
- The product was damaged during shipping.
- The product has been tampered with.